There is about 2 years ago our partner So-CuiZine had tested for you the individual cake mold circle and wrote an article of Blog. This kitchen utensil is always part of our flagship products, this Blog Post is always relevant!
For those who missed it at the time, we decided to make a copy below:
"We do not force a curiosity, we awaken him .."
Daniel Pennac - "Like a novel"
Browsing the pages of the web, I enjoy strolling for hours, surfing sites to sites looking for a find to add to my inventory.
And yes, I'm part of this "shopping addict" but where some dream of a gigantic wardrobe full of clothes and shoes, I rather dream of a huge stock of kitchen tools of all kinds: from Cake design, French cuisine etc.
So I am in perpetual quest of novelties and gadgets of all kinds ..
And my curiosity was awakened a few days ago by the site Outilsdecuisine.com with its Pancake Maker
A silicone mold that allows you to make 7 pancakes in a single pan .. But not only because you can just as well make rosties of potatoes or vegetable cakes and so on.
The more I browse this site and more I found other gadgets all more attractive than each other like the cake slicer that allows a perfect cut without having to touch the cake during the service or the watermelon cut that allows to detail this huge fruit in beautiful slices without losing a finger in passing ..
Well, as you can imagine, I could not miss an opportunity.
And guess what: I have the pleasure to announce that the site toolsdecuisine.com is now part of my partners ..
And in order to seal this union, I had the choice between several articles:
- pineapple hair removal pliers,
- a finger guard to cut vegetables ..
My choice was therefore on the cake circle and here it arrived at mwa ..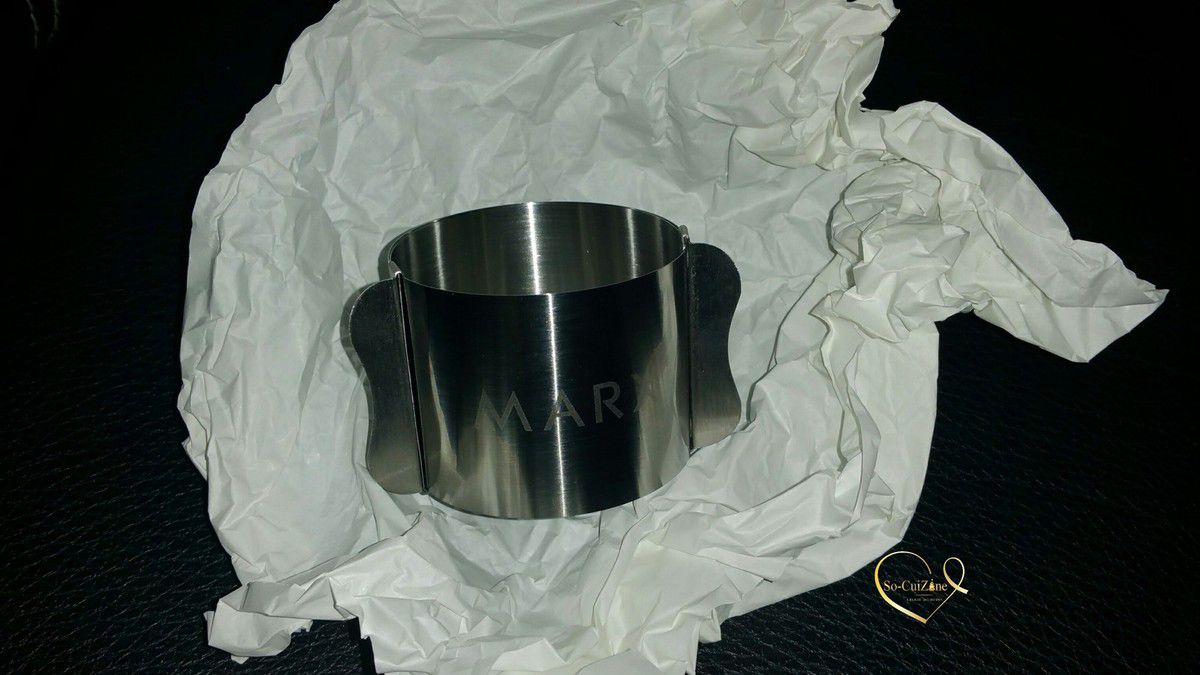 A small cake circle ideal for serving dishes ..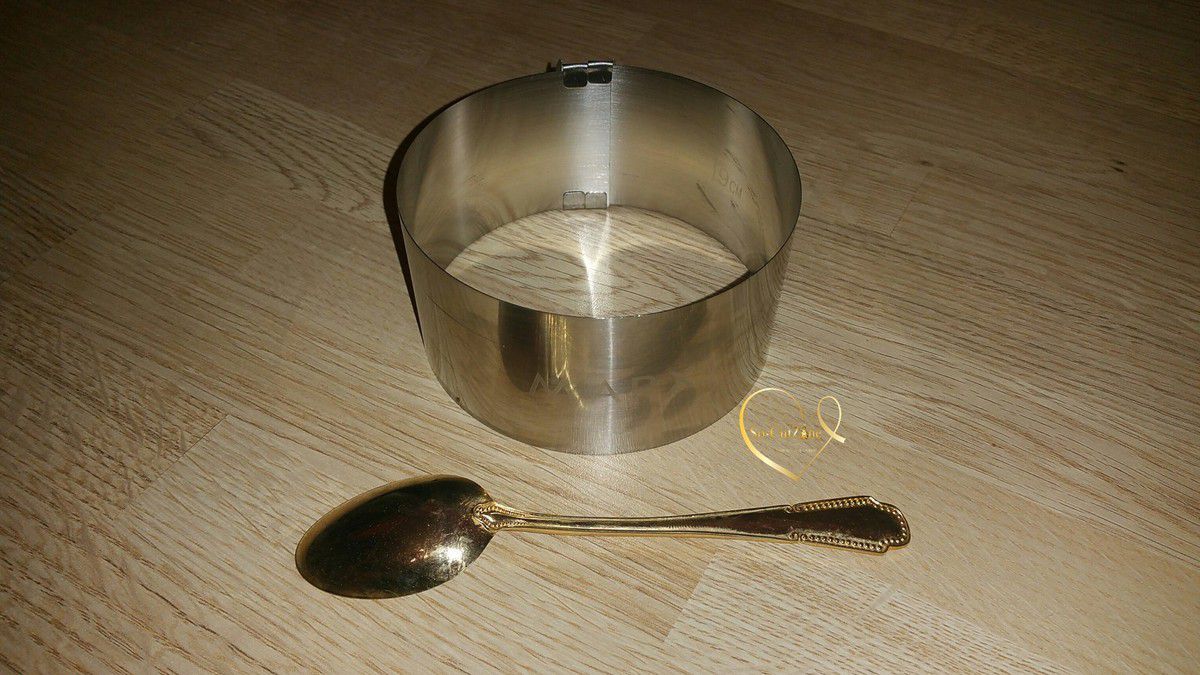 In addition, to facilitate its enlargement and reduction you will find inside a graduation so your circle can measure from 6 to 10cm ..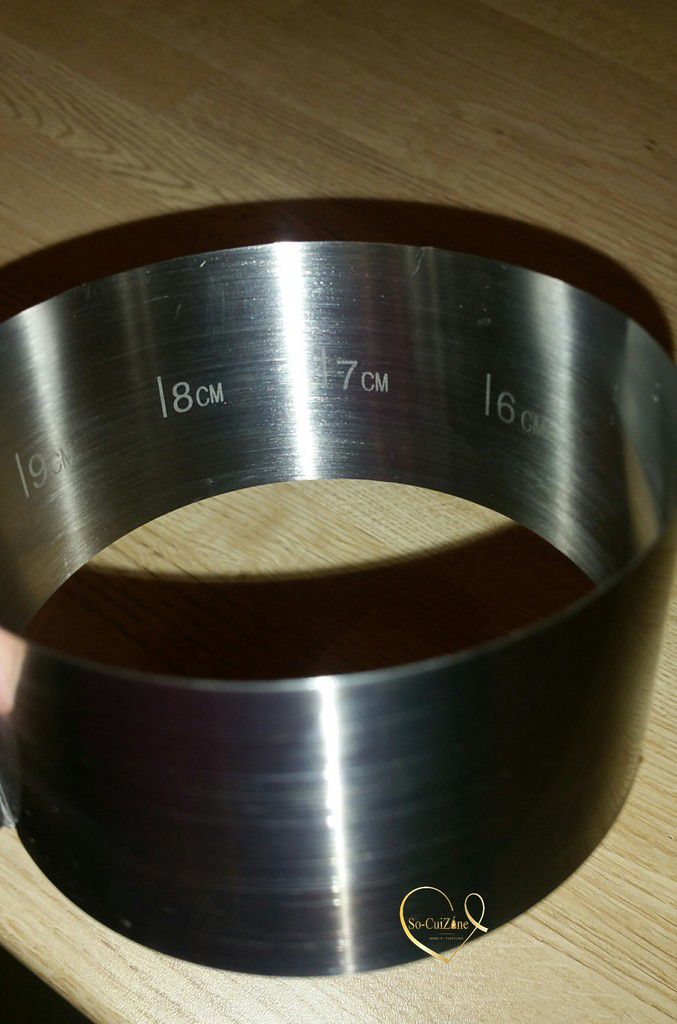 And I will admit that I did not use it to use it, I put it into action immediately with a black forest on the plate ..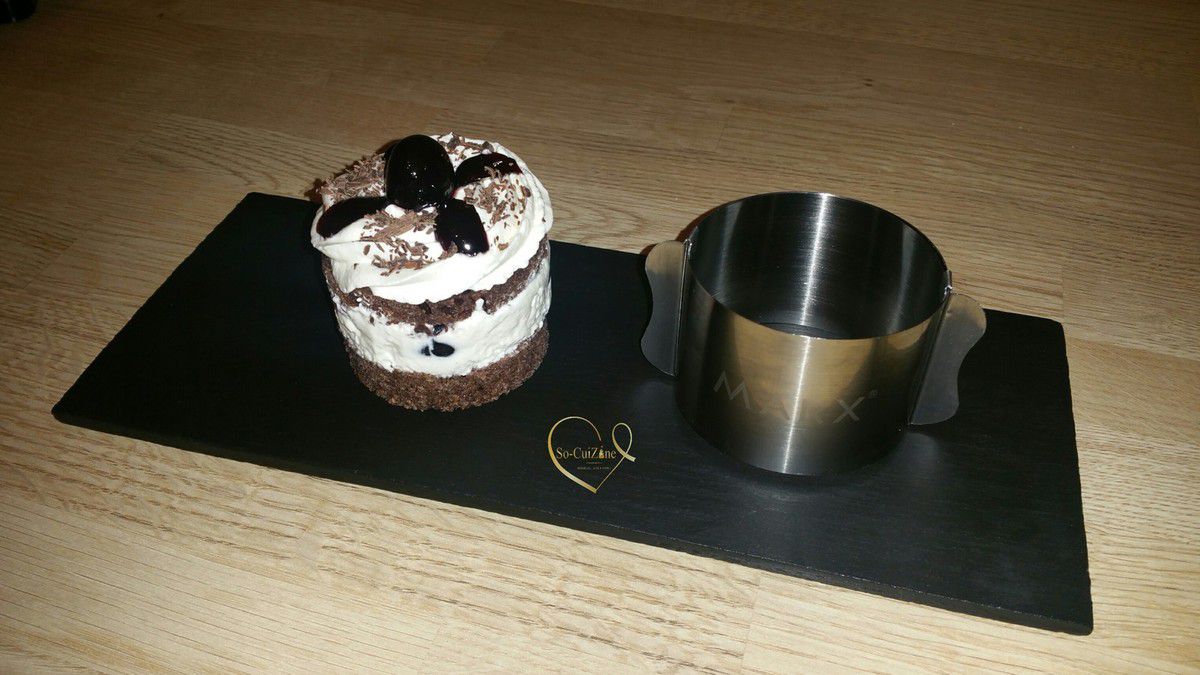 I will slip you the recipe in a next post but by then do not hesitate to order your circle cake and profit from -30% on this mold with the promo code So-CuiZine 😍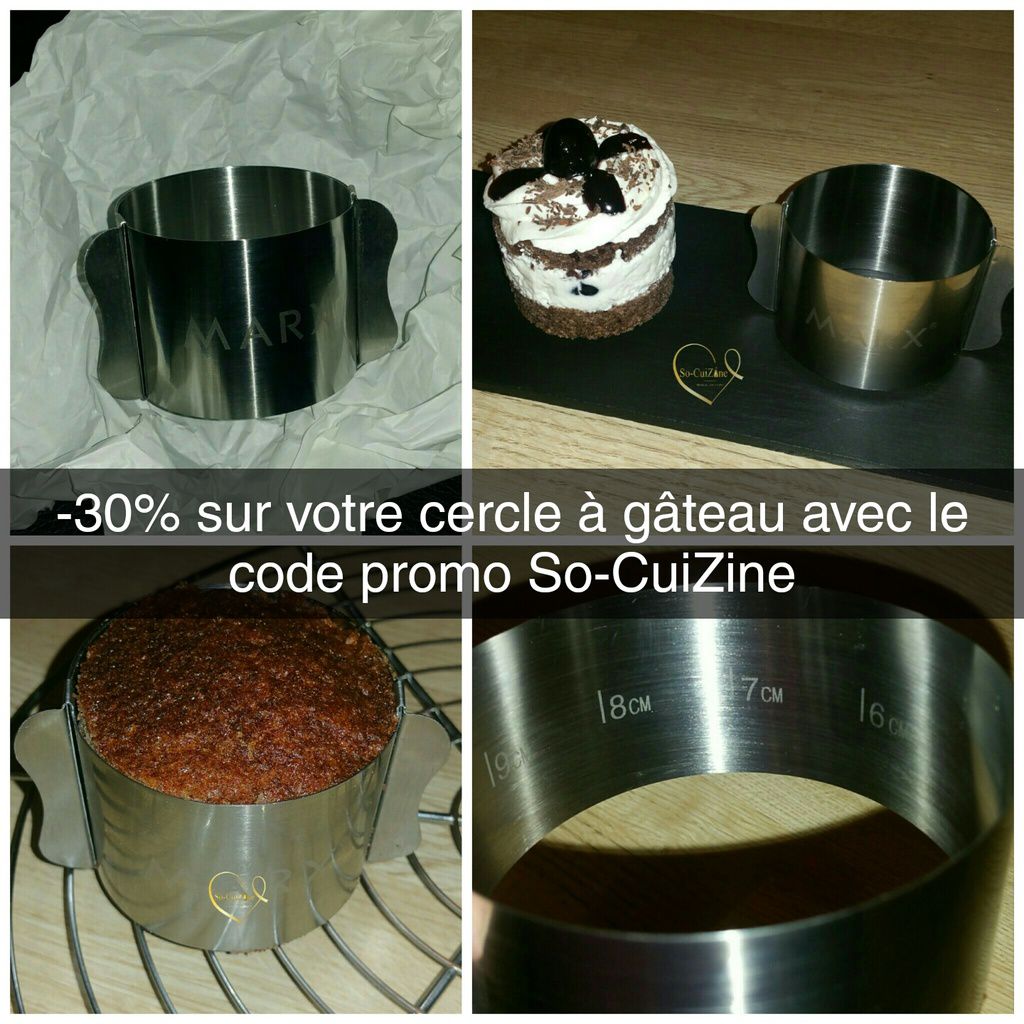 Many thanks to Jerome for his kindness and very soon on Outilsdecuisine.com
Find the original article directly on the So-CuiZine Blog by clicking here.